Classes Offered at Up Front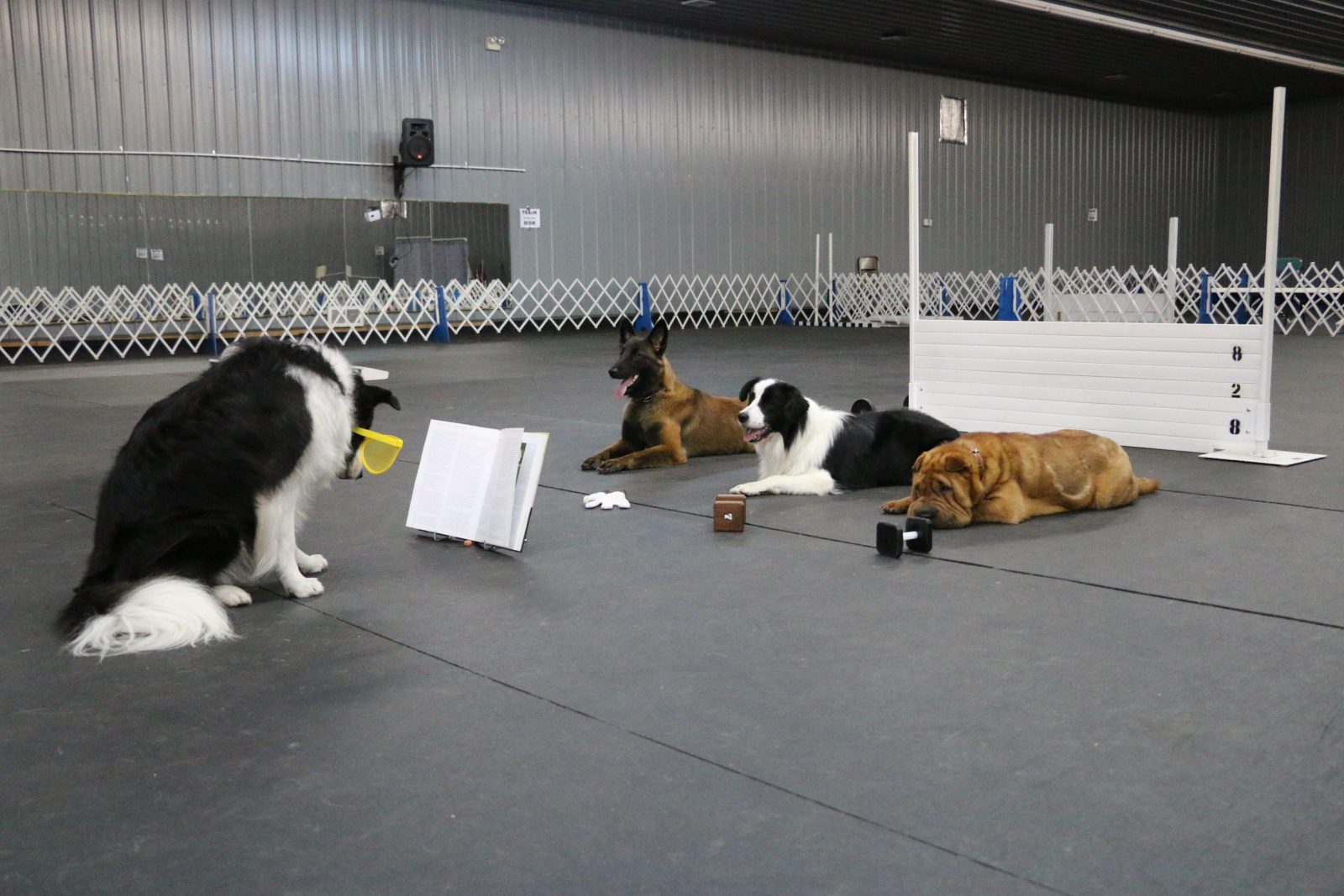 We offer a wide range of dog training classes from puppy socialization and pet manners, Canine Good Citizen and Therapy Dog training and certification; up to top competition level classes in Agility, Obedience, Rally Obedience, and Pet Therapy.
Obedience Classes: Our mission is to promote responsible ownership of your companion dog and participation in dog obedience sport activities. We believe in positive communication, care and training of your dog by promoting maximum physical and mental well-being of the dog with proper fit into the family environment.
PUPPY CLASSES AND PET TRAINING OFFERED
Pet Training/Puppy – Excellent foundation for puppies and dogs who have never had any formal training. The goal is to get your dog to walk at your side without pulling. We expect that the dog will earn sit stay, down stay and other commands all accomplished in a very positive and motivating way.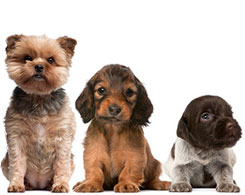 Beginner 1 – For those students who have completed the Pet Training class and wish to continue or for those students who have done competition obedience before and have a new puppy.
Beginner 2 – For students who have completed our Beginner 1 class and want to continue on.
Sub-Novice – For students who have completed the Beginner 1 & 2 levels and wish to go on to Novice but are not quite ready. This class will entail teaching all the Novice exercises. The approach we use is to teach each of the pieces. Often, after completing this class, dog and handler are able to go for a CGC certificate – Canine Good Citizen.
Beginner Novice – This class is open to dogs 3 months and older. We will teach your dog. Heel on Leash, figure eight, sit for exam, sit stay, and recall. The principal feature of these exercises is the ability of the dog and handler to work as a team. If you wish to enter your dog in a trial this course will prepare you and your dog for Beginner Novice Optional Titling Class.
**NEW** Tricks Class – Join the fun of teaching your dog new tricks AND even earn an AKC Title!  This six week course will teach your dog of any level.
COMPETITION OBEDIENCE CLASSES OFFERED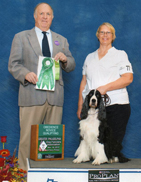 Novice – This class teaches the dog and handler Novice exercises to compete for a CD (Companion Dog) title. Stand-for-exam, recall, front & finishes, heeling (on and off leash) will be taught for the show ring. Emphasis is on attention and reliability. Maintain a sit stay for 1 minute and down stay for 3 minutes with mild distractions present.
Beginner Open – This class will teach the Open exercises in a very positive way. Foundation exercises for Open are taught, such as the retrieve, jumping, and drop on recall.  Dogs may advance to the regular Open class once they are starting to do the individual behaviors required for those rings.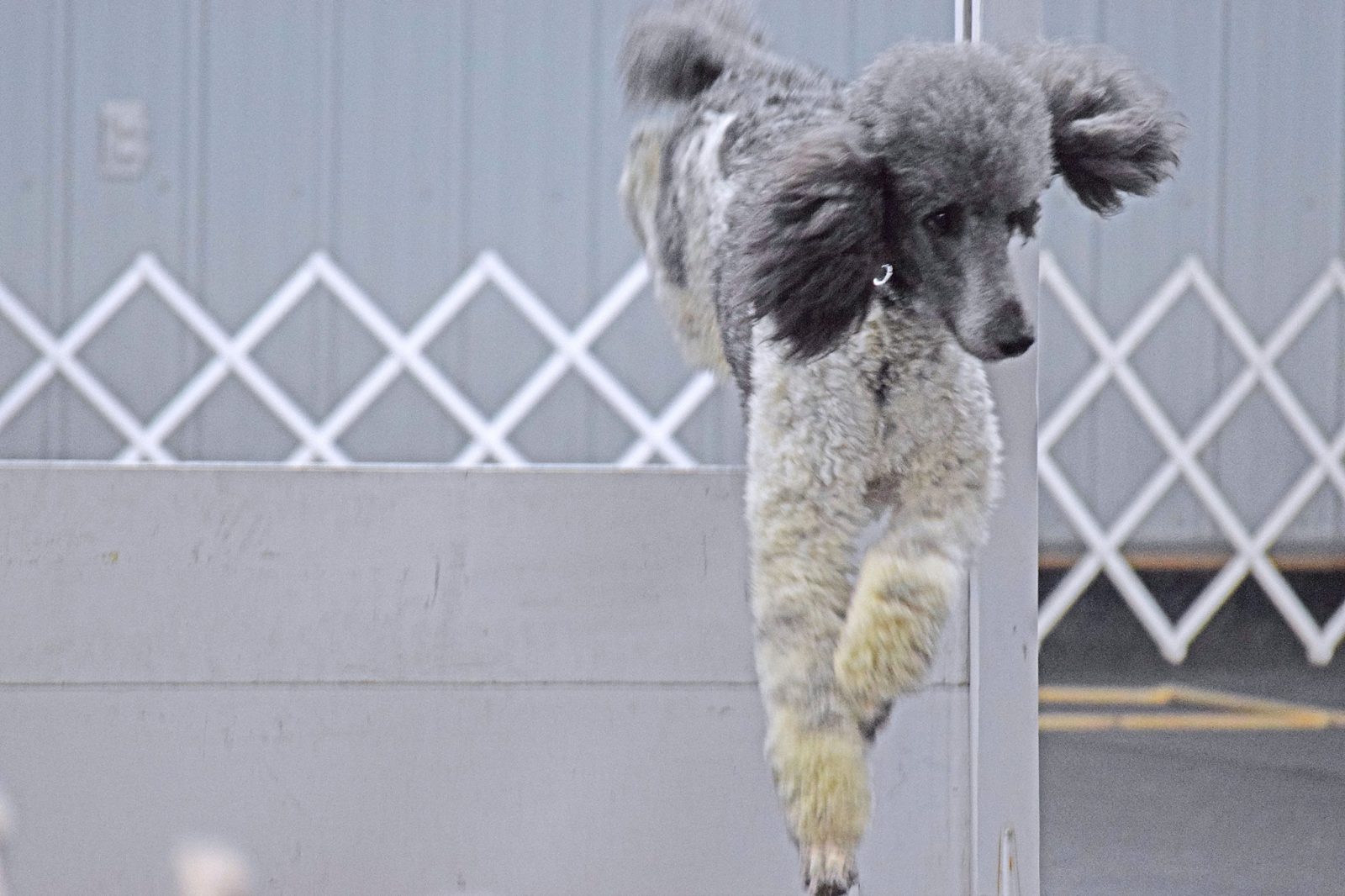 Open – This class teaches the dog and handler Open exercises to compete for a CDX (Companion Dog Excellent) title. Retrieves on the flat and over a high jump with a dumbbell, drop on recall, heeling off leash, and out of sight stays.
Open/Utility – 1½ hours – This class is proofing and perfecting the Open exercise while teaching the Utility exercises. Emphasis is on reliability regardless of distractions.
Pre-Utility – Hand signals, scent discrimination on metal, leather, and wood articles, go-outs, high jump and bar jumps, glove retrieve, and moving stand are all introduced in this class to prepare you to enter the Utility class.

Utility – This class teaches and proofs the dog and handler the Utility exercises to compete for a UD title. Signals, gloves, moving stand, articles, directed jumping and will taught step by step in a positive way. All the standard exercises for the Utility class are practiced.  Dogs should have some of the utility foundation exercises for entry into this class.  Emphasis is on reliability with varying circumstances. This class will run for 1½ hours.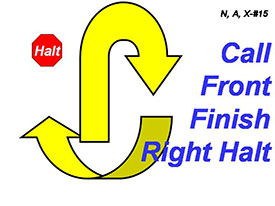 Rally – All levels – This is for all students who have completed a Beginner 1 class and want to learn Rally from Novice to Masters. In Rally, dog and handler follow a course in which they independently perform the exercises indicated by multiple signs using positive reinforcement. This class prepares the dog and handler for the Rally ring. The class primarily teaches how to perform the signs properly, rules and running courses. The skills, or maneuvers, the dog must do to properly perform these exercises are taught in our rally obedience class
AGILITY CLASSES OFFERED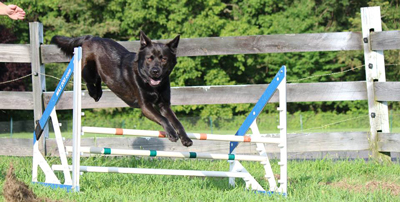 Agility Beginner Level – This is for anyone who wants to have fun with their dog in Agility and has never done any Agility.
Agility Advanced Level – This is for those who have completed Beginner level or have knowledge of the Agility exercises and have done them with their dog.
FOCUS AND ATTENTION
Focus and Attention – This class will focus on maintaining your dogs' attention during competition. Emphasis will be on team concentration and involvement. One of the things that will be covered is involvement during heeling and in between exercises. Handling skills will be covered in each class.
Canine Good Citizen® CLASSES OFFERED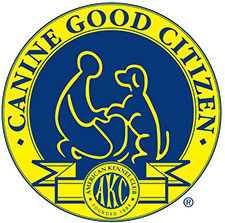 Many dog owners choose Canine Good Citizen training as the first step in training their dogs. The Canine Good Citizen Program lays the foundation for other AKC activities such as obedience, agility, rally, tracking, and performance events. As you work with your dog to teach the CGC skills, you'll discover the many benefits and joys of training your dog. Training will enhance the bond between you and your dog. Dogs who have a solid obedience education are a joy to live with-they respond well to household routines, have good manners in the presence of people and other dogs, and they fully enjoy the company of the owner who took the time to provide training, intellectual stimulation, and a high quality life. We sincerely hope that CGC will be only a beginning for you and your dog and that after passing the CGC test, you'll continue training in obedience, agility, rally, tracking, or performance events.
TRACKING CLASSES OFFERED
In tracking a dog is trained to follow a scent trail to an article. Our classes you will learn how to teach your dog to use his nose to find articles that are placed along a track. The difference in tracking is that the dog is totally in control which is different from other dog sport, a concept your dog will love. The handler is there only to offer help when they recognize their canine partner needs it. We use the theory of trusting your dog. You will learn to read your dog and know when help is needed along with ways to offer assistance to your dog in different situations. Even though we cannot know what they are scenting or where the scent goes we can become a valuable member of this team. No class prerequisites except you and your dog, plus no age limit
K9 Nosework CLASSES OFFERED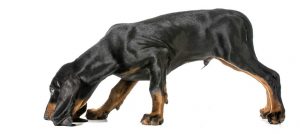 We teach the dogs to independently hunt for hidden rewards.K9 Nose Work is great for extremely high drive dogs as a way to use up some of their excess energy. K9 Nose Work was developed in California by trainers with experience in training detection dogs for narcotics and explosives. K9 Nose Work is also good for dogs that need some encouragement to investigate using their noses; nose work classes can be a great confidence-builder for these dogs. K9 Nose Work can also give an older dog or a dog that had to be retired from other dog sports a fun activity to do. Class taught by a CPDT-KA (Certified Professional Dog Trainer-Knowledge Assessed) CNWI (Certified Nose Work Instructor)
THERAPY CLASSES OFFERED
Pet Therapy – Are you interested in doing pet therapy work? Find out more about pet therapy, learn the steps necessary to succeed. Does your dog have the right temperament? Does your dog walk on a loose leash? Is your dog friendly among strangers? This class will have a wheel chair, walker, crutches and see how you does reacts. This class will run 4 weeks, 1 hour.