Dog Match Shows and Listing Events
All dog show matches are held on the last Saturday of each month. Close Date for Entries are the Monday before the match. Just Show and Go Sign-up for Matches Online Below!
Saturday June 24th
Saturday July 29th
Saturday August 26th
Agility Run-Throughs:
6:oopm-9:00pm, Agility Run-Throughs- May 23rd and June 6th. $7.00 per 2 Minute Runs. Payment is due prior to run-through
 Please Note:
All entries are NON-REFUNDABLE, send someone in your place.
Rings will alternate each month so you will not be in the same ring location as the previous month
Bitches in season are allowed as long as they wear panties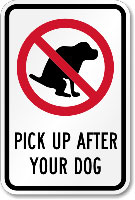 Please click on this link to review our Policies and Rules http://upfrontdogcenter.com/policies-rules/gi