Obedience Training- Accessible for both New Jersey & Pennsylvania
Upfront is up to date on education on the current methods and ideology of dog training. We offer a positive, comprehensive obedience program for dogs of all ages.
Beginner 1 – For those students who have completed the Pet Training class and wish to continue or for those students who have done competition obedience before and have a new puppy. Classes will involve teaching your dog to walk on leash without pulling, sit, down stay, and come when called. Learn the use of words such as Leave it, Enough, Drop it, Stay, Come, Place and how to walk on a loose leash. Great for dogs of any age, the Level One Beginner Obedience class is designed to help you get started on creating a well-mannered dog that is a joy to be around!
Novice –  Novice competition classes are for those who are interested in refining their dog's obedience skills as well as those who are interested in competing in Obedience with their dog. This class teaches the dog and handler Novice exercises to compete for a CD (Companion Dog) title. Stand-for-exam, recall, front & finishes, heeling (on and off leash) will be taught for the show ring. Emphasis is on attention and reliability. Maintain a sit stay for 1 minute and down stay for 3 minutes with mild distractions present. Class focus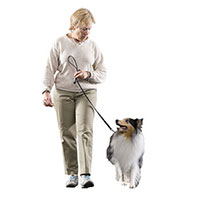 On lead heeling patterns, including halts, three changes of direction and two changes in pace, slow, normal and fast
Figure eight performed on leash
Heeling off lead
Recall, come front and finish
Sit for one minute and down stay for three minutes
Open – This class teaches the dog and handler Open exercises to compete for a CDX (Companion Dog Excellent) title. Retrieves over the high and flat with a du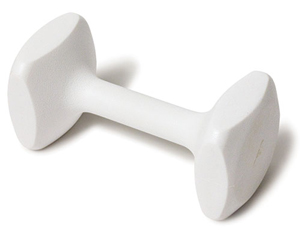 mbbell with quick responses going directly to the dumbbell, drop on recall, heeling off leash and out of sight stays. We will work on proofing and fine tuning the Open exercises.   Work on quicker response to drop and broad jump. Sits & Downs will also be worked, building confidence in the dog for successful out of sight stays. All exercises we will be worked with distractions teaching your dog to perform on a first one-time command in preparation for showing for a CDX title.
Proper Heeling off leash
Figure Eight off leash
Drop on Recall
Retrieve on the Flat
Retrieve over the high jump
Broad jump Exercise
Out of Sights Sits and Downs for 5 minutes
Open/Utility – This class is proofing and perfecting the Open exercise while teaching the Utility exercises. Emphasis is on reliability regardless of distractions. This class teaches and proofs the dog and handler for the Utility exercises to compete for a UD title. Dogs should have some of the utility foundation exercises for entr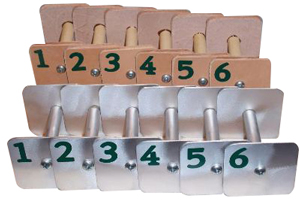 y into this class. Emphasis is on reliability with varying circumstances. Your dog will learn He must respond to hand signals that direct him to go down, sit, come, and return to heel; find two articles handled by his owner out of a pile of several placed on the floor of the ring, retrieve one of three gloves as directed by the handler, and jump a high jump and a bar jump at the handler's direction. This class covers the formal exercises for AKC competition for dogs competing in or getting ready to compete in Utility Obedience at trials.
Hand Signals
Moving Stand
Directed Retrieve
Go Outs & Directed Jumping
Scent Discrimination with metal and leather articles
Glove Retrieve
Complex heeling patterns off leadOff Lead Class
Proofing and fine tuning healing. Important class for Open and Utility
Off Lead Class
Proofing and fine tuning healing. Important class for Open and Utility. Heeling is a skill of it's own. You dog needs to walk by your side on a loose leash and pay attention to you.
Class focuses on the exercises and skills needed for all levels of obedience competition such as heeling, recalls, pivots, stays, fronts, and finishes, retrieving and directional jumping
AKC Competition Obedience
3 levels of competition – novice, open, and utility – requires mastering a specific skill set, which increase in difficulty, before advancing to the next level
Novice (CD) – demonstrates good canine companion skills such as heeling, both with and without a leash, coming when called, standing for a simple physical examination, and staying in both a sit and a down position with a group of dogs
Open (CDX) – more challenging as more exercises are done off leash and retrieving and jumping challenges are added
Utility (UD) – includes scent discrimination, directed retrieves, jumping and silent signal exercises
Advanced Titles
Utility Dog Excellent (UDX) when they receive qualifying scores in both Open B and Utility B at 10 separate trials
Obedience Trial Championship (OTCH) title is often referred to as the "PhD" for dogs, is the highest obedience honor a dog can receive.