Home
>
Seminars / Events
Events

Check back for our next open house! Demonstrations, Tricks, Obedience, Agility, and Scent Work.
Seminars
Seminars selected by Terri Kerr share her philosophies about training your dog. Up Front Dog Center provides continuing education and learning resources from the highest caliber of trainers and speakers.
Upcoming Seminars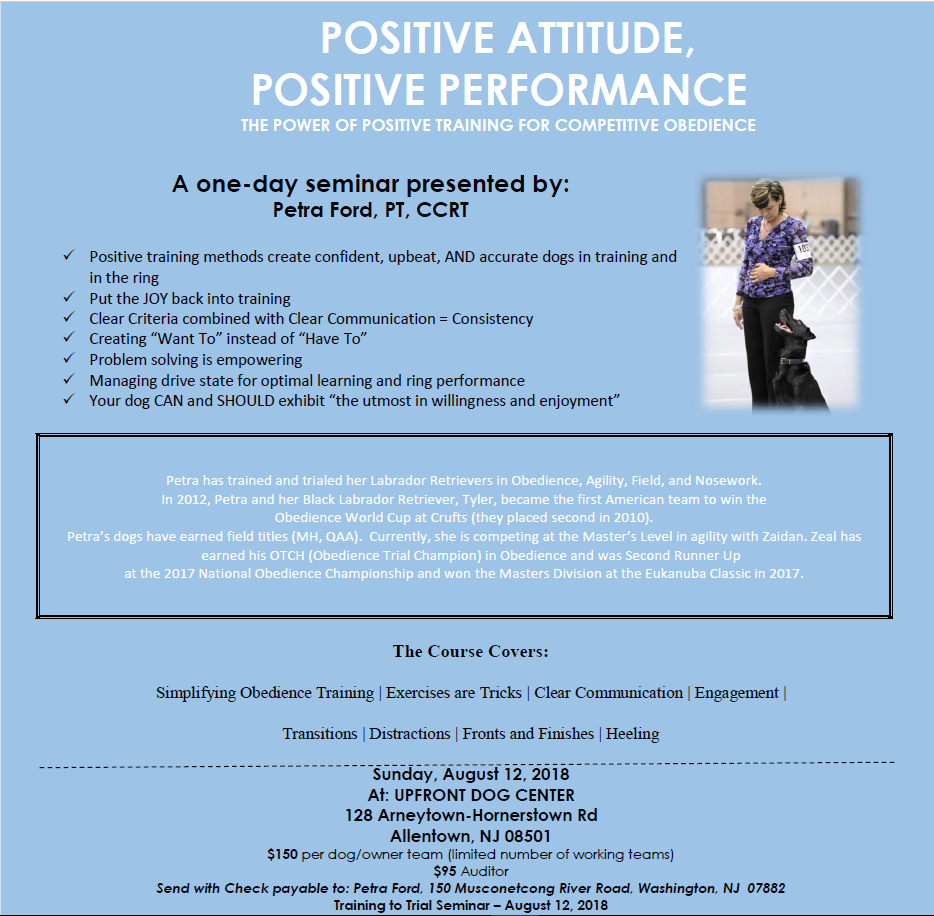 ---
Previous Seminars and Workshops
Training to Trial
Thank you to Petra Ford.  We learned so much about how to be better communicators and prepare our dog partners for a confident, positive ring experience.
Come Learn the New Obedience Exercises
Five AKC obedience judges presented a working seminar on the new obedience exercises that will go into effect May 1, 2018.
---
Victory Hulett
2 Days of fun exercises to boost focus and motivational play
"What Every Dog Obedience Competitor
Should Know First
about the Mental Game"
Thank you Terri for a wonderful seminar. The seminar was not only interesting you added your Southern hospitality and we all felt you that put in a classy seminar and the food you provided was top notch. Thank you
eve