Up Front Dog Obedience School provides basic Obedience Training, Competition Obedience, Rally, Agility Training, Therapy Dog Program, and puppy classes with top dog trainers in New Jersey focusing on positive training for all breeds and temperament.  Canine Swimming & Hydrotherapy. We specialize in building relationships between families and dogs. Our trainers have assisted hundreds of families with everything from obedience training to dog sports. We are a full-service school, offering private lessons, group classes, swimming, agility & rally.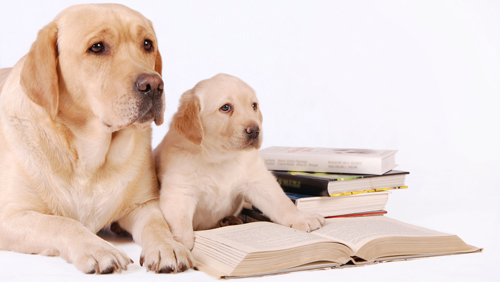 Where Up Front Obedience Dogs are trained and eager to learn!
Our classes are held at our indoor heated and air-conditioned training facility with three training rings on rubber flooring. We have more to offer including a large outdoor training field and heated pool for conditioning. Also specializing in private In-Home Independence dog obedience training. We welcome all students, whether or not they ever want to show a dog in any sport, but for those who do choose to enter the fun and exciting world of dog sport, be assured that you are learning from experienced instructors who actively show and title their dogs in the sport they are teaching.
Obedience training is the foundation of communication between you and your dog that allows you build a stronger relationship with your dog. We teach you to train your dog so you form that strong bond. We teach more than sit, stay, down, come and heel, our dog training also involves respect so your dog is happy and will want to do what you ask of them.  In agility we strive to find the balance between your dog's play drive and his willingness to work with you – and your ability to engage your dog in a positive manner. Remember, positive training is crucial in agility.
Facility rental is also available. Our Building is 7300 square feet which is fully matted with heat and air conditioning
Obedience Matches offered for Novice, Open & Utility. Achieving focus and communication for both small and large dogs in New Jersey.
What's UP at Up Front…
Doggie Day Care ⁄ Fun and Fitness – CALL FOR DETAILS.
Heated Conditioning Pool for fitness and rehabilitation- Check out our hydrotherapy aquatic center. Hydrotherapy pool with adjustable swim jets. Best place for swimming for your dogs in New Jersey. See More
Obedience Training Parties
Dog Match Shows
Rally Run Thru's
Agility Run Thru's
Agility Training Events
Hosting AKC Trials – see Events page for info and links to
2015 Obedience Trial Premiums and Rally Trial Premiums
Obedience Match:
Saturday May 30th …….. PARTY AT THE CENTER.   We are having a cook out after the match. Train your dogs inside or out or both. Our front field is open,  so take your dog for a nice play and run.  The pool is also open for a good fitness swim. As a thank you for stewarding please come and bring nothing.  Our party is open to anyone who wants to come, however, please note if you would like to attend and you are not a steward, please bring a dish.
Saturday June 27th
Saturday July 25th
Click Here for the Match Registration Form
We now offer a Canine Good Citizen (CGC) test at our matches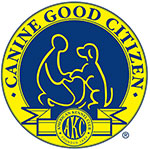 Class Schedules:
Next set of classes begin the week of May 11, 2015 where daytime and evening training classes are available. So join us year round
Obedience Classes-

Please note that our Memorial Day class is rescheduled for Friday May 29th. Novice Class will be at 1:00 PM and Utility/Open Class will be at 6:00 PM.

Rally Class
New programs for Adopted dogs!
Doggie Day Care / Fun and Fitness Day
You and your dog both deserve a happy and fulfilling relationship. Our Dog Training Center in New Jersey have classes fill up fast, so get started today and see how fun and rewarding it can be. We train you… to train your dog.
Why train your dog in obedience?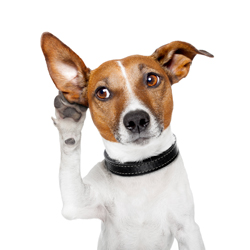 Dogs by nature are pack animals. Your dog will look at you as the pack leader. Your guidance in the leadership role in a positive manner will create confidence and create a lasting bond. Terri Kerr uses positive training and understands how to get your dog to obey your commands. Up Front Dog Center training will take your dog to new levels, getting ready for AKC obedience trials, rally and agility. Showcase your dog that you have trained and conditioned. Terri Kerr and her team of trainers will get you there. Our training is not only effective and innovative, it is fun.
Up Front Dog Center was created as more than just a business. Terri created it out of her desire for problem solving and her passion for dogs. So if you or companion are just beginning or want to compete at national levels, we have classes that will fit your needs. Up Front Obedience School and Dog Center is based in Allentown, New Jersey which is conveniently located whether you live New Jersey,  or Pennsylvania formerly Upfront Farms & Dog Center
We will create a true partnership with you and your dog that will provide control and willing obedience both on and off leash!  Our classes are designed to create an obedient companion that's a joy to live with and an integral member of your family. If your dog is weak in one area (recalls, stays, etc.) don't worry we teach individual skills in specific problem areas. Ask about our private lessons.
Dog clubs may also use the facility for small specialty events or seminars.
Gift Certificates are always available!
They make nice gifts for the dog-lover in your life for birthdays and holidays! Maybe a friend needs a gentle hint for getting their dog acceptable in polite society! Please click here to download our order form.
Obedience News: The Board voted to approve 75 changes/additions to the Obedience Regulations, effective December 1, 2015. Please click on the links below to view the regulation information: Click Here for the changes Obedience Changes What's New 2015.. For more information go to the AKC website.