Meet Our Trainers..
You do not need 50 trainers, you just need the right ones, that are consistent and give you a positive experience with your dog. You will develop communication with your dog though body language and trust by learning your dogs emotions.
Obedience Instructor Beginner through Advanced Competition Obedience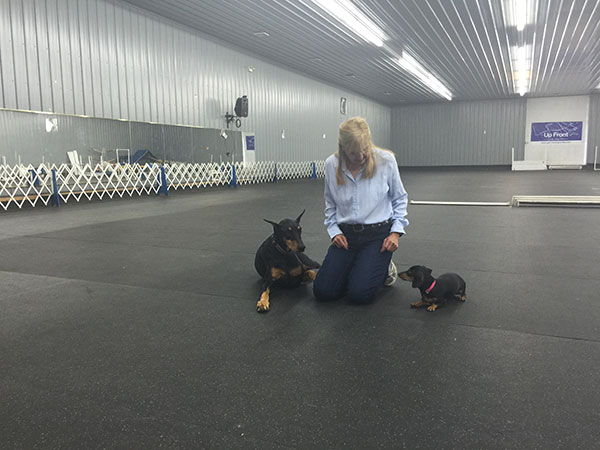 Start out right!
Read more about Terri Kerr… See About Us Page
---
Beginner Obedience Instructor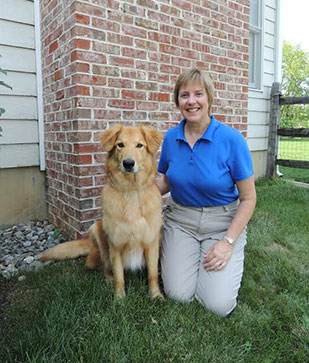 Tammy has taught competitive obedience for 5 years . Tammy came from a totally different background working on military projects. Her background allowed her to be patient as her work had to be accomplished without mistakes. She wanted to train with Terri Kerr as their work ethics were similar. Terri spent a lot of time training Tammy of her philosophy of the training. They were a perfect match.You could not find a more supportive understanding trainer. After Tammy's dog had health issues Terri offered to have Tammy work with her Doberman. Together they earned a UD in Utility B when Always was 12!  They have  a wonderful bond, Always still wants to sleep with his mother, but can't wait to see Tammy. I see a selfless woman in Terri who wanted to help heal someone, and someone who feels they got a second chance with a dog she adores.
Tammy has amazing skills. She is positive, supportable and understanding and encourages the  relationships and trust between the dog and handler which are important for success. Tammy teaches basic beginner novice. Beginner's obedience is typically six weeks, where it is demonstrated to the handler how to communicate with and train the dog in a few simple commands. With most methods the dog is trained one command at a time. Though there may or may not be a specific word attached to it, walking properly on a leash, or leash control, is often the first training required prior to learning other commands. Tammy also is one of the acting judges for our dog match shows that are available once a month,
---
 Rally and Canine Good Citizen Instructor 
I have been a Rally Judge since 2005 and have put numerous Obedience and Rally titles on my dogs.  I have judged many National specialties and in March of 2016. I have the honor of being asked to judge at the RNC in Tulsa, OK.  I am a member of Poodle Obedience Training Club, Lower Bucks Dog training Club and Papillon Club of America.  I have been training dogs in obedience since 1988. Canine Good Citizen® Evaluator and AKC S.T.A.R. Puppy Program Instructor. In order to be a rally judge I have personally owned, trained and titled a dog to an AKC Companion Dog Excellent title (CDX) and trained and titled a dog to an AKC Rally Excellent title (RE); Been active in Rally minimum of six (6) years. Acted as a steward ten (10) times in the rally class at AKC member or licensed trials. (Each show/trial will count as only 1 event); Acted as a table steward at least three (3) times (This requirement is not in addition to but may be part of the 10 required stewarding assignments); Judged at AKC sanctioned rally A or B matches a minimum of five (5) times. Judging a non-regular class at an AKC Rally trial with a minimum of ten (10) dogs competing may substitute on a one to one basis to replace the rally match requirement. Apprentice judging under three (3) different approved rally judges.
GrCh UCDX Scheherazade Ruby Tuesday UDX,RAE, Can CD, ASCA CDX, CDH
GrCh UCD Scheherazade Dear Abby CD, RA, Can CD, ASCA CD, CDH
UCh UUD Cypress Scheherazade Peggy Sue UD, RE, Can CD
UCh Scheherazde Your So Vain
UCh UCD Pettimark Count on Clancy UD, RN, Can CDX, ASCA CD
Winston Churchill Stout CD
Tracking Instructor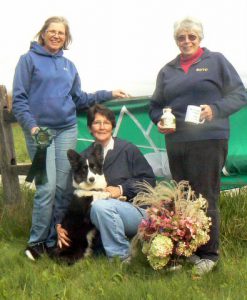 In 1998 it was a very shy Cardigan that drew Teryl to tracking. Looking for an activity that drew on the natural instinct of the dog with limited distractions, tracking fit the bill.
Since that time, Teryl handled four of her dogs (Cardigans and a Doberman) to tracking dog titles, four to tracking dog excellent titles and one to variable surface tracking earning a the Champion Tracker title.
Also along the way, there have been quite a few dogs of varying breeds coached to one or more of the three AKC tracking titles: Golden Retrievers, Doberman Pinschers, Chesapeake Bay Retrievers, Belgian Tervurens, Whippets, German Shepherds, Norfolk Terriers, Jack Russell Terrier, Standard Poodle, Pembroke Corgi, Labrador Retriever, Border Collie, West Highland Terrier and Chow/Labrador mix.
Tracking builds confidence and trust between human and dog and that connection is more important than any title earned. It is amazing to watch a dog take the lead, work independently and provide so much enjoyment for the handler.
---
Agility Instructor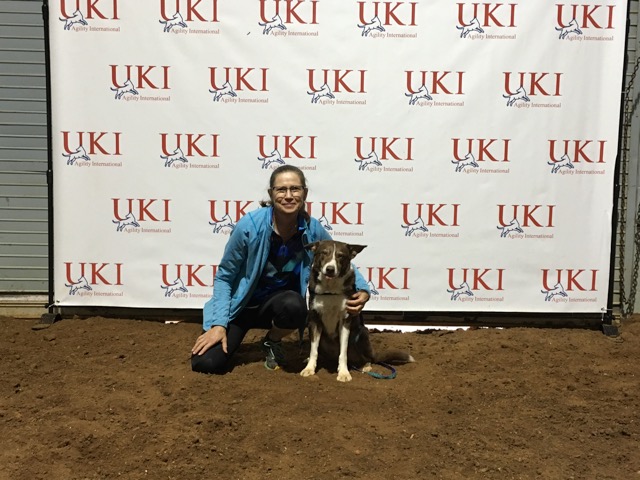 Susan Bankauf has been instructing dog training classes for over 25 years. She started teaching at a local dog obedience club and there learned to teach people how to teach their dogs and control bad behaviors. After 5 years of both pet and competition obedience instructing Susan was introduced to the sport dog agility. She began training and competing in this exciting new sport with her Chines Shar-Pei, Hope. Instructing and judging agility (AKC & UKI) soon followed. Her understanding of behavior and training give her the ability to coach each team to be their best.
Along with Hope, her first agility partner she has also successfully trained and competed with her border collies, Rocket, Blast, Mars and Thruster and her papillon, Phaser. Susan and her partners have competed in AKC, USDAA and UKI National Championships and World Team tryouts. She can be seen at many local agility trials competing with Mars, Phaser and Thruster
MACH 3, ADCH Sagehill Mission To Mars MXC, MJC, MXF, MJP, TQX, IAC, IWAC, IACs
MACH Parades Phase Pistol OF, MXB, MJS, IAC, IWAC
CM's Rocket Propulsion NF, AX, AXJ
Retired: ADCH Harvest Moon's Blast Off MXB, MJB, OF, AXP, AJP, XFP
K9 Nosework Instructor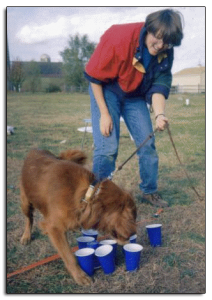 Martha Windisch CPDT-KA CNWI has been involved in training dogs for over 25 years. She currently has three Golden Retrievers, Spring, Clue and Melt. She competes with/trains her Goldens in obedience, rally, hunt tests, agility, tracking and K9 Nose Work. Her various Goldens through the years have earned hunt test titles up to MH, obedience titles including UDX and 98 OTCH points, tracking titles including TDX, rally titles up to RE, and agility titles up to AX and AXJ.
In 2010, soon after the "California-developed" sport of K9 Nose Work (www.k9nosework.com) came to the east coast, Martha decided to attend an Intro to K9 Nose Work seminar to check it out. She has since then attended additional K9 Nose Work seminars and instructor training courses, attended a Nose Work class with a Certified Nose Work Instructor (CNWI), volunteered at Nose Work Trials including the first K9 Nose Work Trial held in New Jersey, passed the ORTs (Odor Recognition Tests) with two of her Goldens, and attained the designation of CNWI. Martha's Golden, Spring has earned her NW2 title and at age 12, is currently practicing for the much harder NW3.
From her childhood game of teaching her shepherd-collie mixes to follow looping hotdog trails to a piece of hidden hotdog, to her AKC tracking experience and working with a friend whose German Shepherd was being trained for search and rescue, plus the find-the-hidden-toy games her Goldens love to play at home, she knows that dogs love to play games using their amazing sense of smell. She likes that Nose Work can be taught both inside and outside and unlike tracking does not require large fields. She also likes that Nose Work requires no prerequisite training, can be played either for fun or with the goal of competing in trials, is good for old dogs (i.e. dogs that are retired from other sports), young dogs (a great way to socialize a puppy and teach a fun game that can be used for life), dogs that need to build confidence (hunting games are great confidence builders) and for dogs that need an energy outlet (Nose Work is a great energy outlet due to the problem-solving the dog has to do).
Martha teaches K9 Nose Work at Up Front Dog Center because she enjoys helping students discover the new sport/activity with their dogs. She also enjoys helping students learn to observe their dogs' sometimes subtle body language while finding the hidden scent.