Excerpts from the New Dog Owner's Guide by Pets Best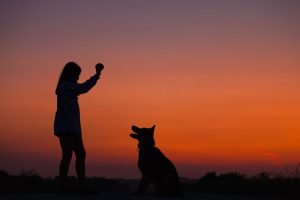 Important Things to Consider
The most important thing about dog training is to first determine what it is you want to get out of dog training.
It's important to find an experienced trainer who has the same philosophy and ethics about dog training that you do. You are a large part of the training process, and that the trainer is working with you just as much as the dog.
Ask around to find out about trainers in your area whom others have worked well with. Make sure that your trainer is certified, and be sure to ask for referrals.
Read more of the New Dog Owner's Guide by Pets Best here.