Excerpts from the New Dog Owner's Guide by Pets Best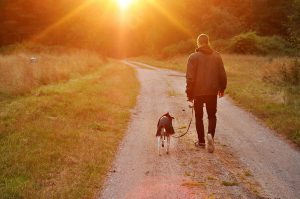 Some Things to Consider
As a first-time dog owner, there are several things to think about before you decide that this is a commitment you're ready to make.
Before setting out to find a dalmatian for your kids, you'll want to carefully consider the needs of each breed, and whether or not that fits with you and/or your family's lifestyle.
There are breeds of dog, such as large hunting breeds, that need more physical exercise and training. Small, toy breeds require less exercise, but can become easily injured which could make them poor companions for families with small children.
Costs
One thing commonly overlooked with regard to buying a dog is the cost beyond initial purchase, and those costs add up quickly.
Size of Your Home
Depending on the size of your home, there are types of breeds who may be a more optimal fit. Smaller breeds can be a good choice for someone in an apartment though not all small breeds are a wise choice.
Renting Liabilities
There are a number of things to consider if you rent your home. It's important to check with your landlord to find out not only whether or not you'll need renter's liability insurance, but which types of breeds are allowed.
Keep in mind that dog ownership is a long-term commitment, so you'll want to be sure that your situation is stable and that you clearly understand the commitment involved.
Read more of the New Dog Owner's Guide by Pets Best here.